Welcome to the internet's most updated public party site. We specialize in nude photos from Spring Break, Mardi Gras, Fantasy Fest, and the Naked Mile. Just to name a few. If girls are naked in public, then we're there!

We have added some new features such as:
- Slide show picture viewing
- 6273 Photos with more to come
- 4260 Vidcaps with more to come
- 702 Movies with more to come
- More FREE stuff
- Weekly Gallery updates
- Ability to view thumbnails before Joining
- Webmaster support

The ability to view thumbnails before joining is a great new addition to buttweiser. I was able to fully tour the site and get a real sense of what I was getting for my money. No tricks, nothing hidden.
-Jay B. Los Angeles, Ca.
Finally, It is so nice to find a site that lets the content speak for it self. No bullshit interfaces so I don't have to wade through crap to get the the good stuff.
-Joe L. Detroit, Mi.

Soon we will be adding:
- Bulletin Board System
- Autorank Link System
- And Much More!!

Buttweiser is a community, where people like us can come together, speak our minds, share photos and/or video, and find related sites.
-Michael H. Co-owner buttweiser.com

As always buttweiser is staying true to form. This labor of love revolves around people exhibiting themselves in public or more appropriately at public events like Mardi Gras, Spring Break, and the Naked Mile just to name a few.
Webmasters we finally have a place for you. Now you can swap banners and/or links with us. The only real requirement is that your site must be a similar topic if not the same as ours. We are now offering FREE pic's to sites in exchange for links. Drop us an E-Mail for more info.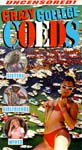 Videos, Videos and more Videos. Often we're asked if we videotape the events and sell them. The answer is Yes we do. We currently have 13 titles out and more on the way.
90% of the stuff you see here is shot by us. Although more people are contributing to that. Either way most of what you see here is not available anywhere else.
New server better service. We have moved over to CyberProHosting. A faster more flexible server to provide you with better service. The move was a costly one but necessary.